Raw Stone Bitsy Necklace - Black Tourmaline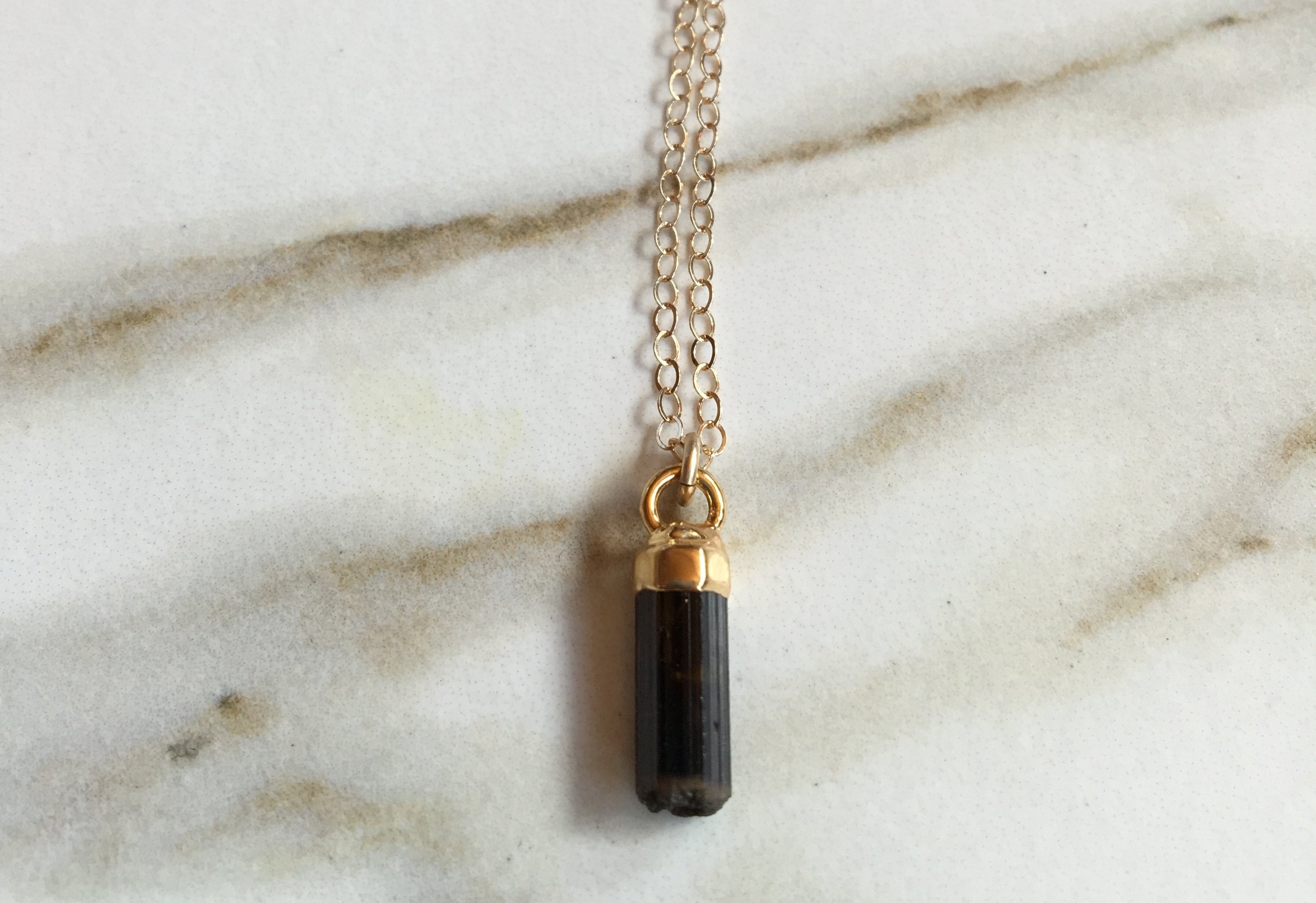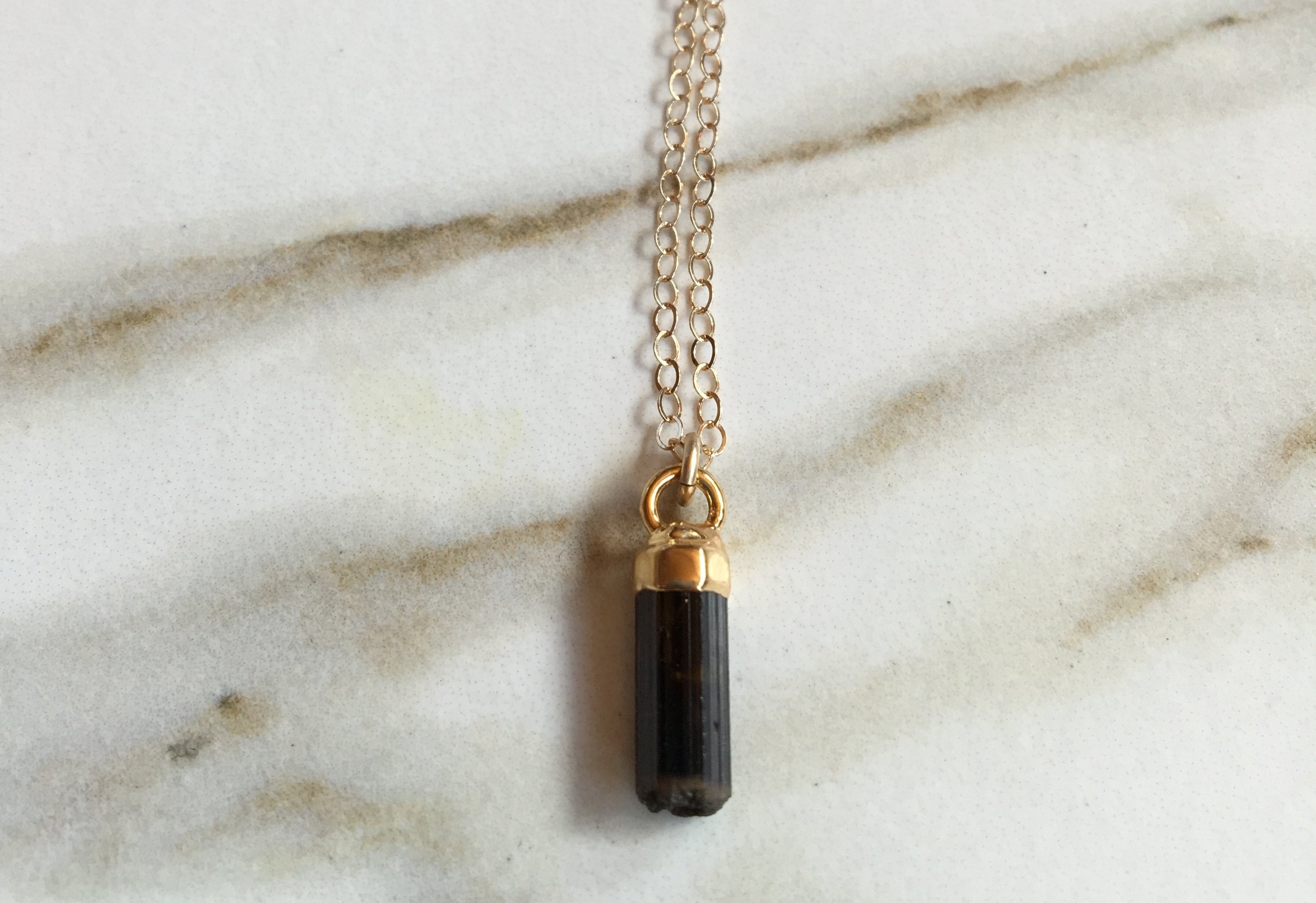 Raw Stone Bitsy Necklace - Black Tourmaline
Free-form raw black tourmaline bezel-set in recycled brass with a 24K gold overlay. Attached to 14K gold fill 18" chain.
Materials: 24K Gold Over Recycled Brass, 14KGF 18" Chain
Stone: Black Tourmaline
Healing Properties: Cleansing, Purifying, Transformation
Variations: Offered in a variety of stones: Apatite, Black Tourmaline
Style Number: LFN151
Raw Stones Collection
The Raw Stone Collection is made-up of organic rocks in their rough and natural state. Offered in an assortment of stone variations, the colors are vibrant and true. Collection is a curation of studs, earrings, and rings.
*One-of-a-kind: The pieces in this collection are one-of-a-kind, meaning each stone takes on it's own unique natural form. All photos shown are samples. Product ordered will look very similar.
Click here for a stone encyclopedia
RECOMMENDED PRODUCTS